Neon. Animal print. Punk icons. Hunners of it. Sister by Sibling's Spring collection for next year is a riot in everything I LOVE.
The self-described "young-old-lady outfits" featured twinsets, tennis dresses and cardigans done in all kinds of knit. It was inspired by punk singer Poly Styrene, whose famous love of dressing well beyond her years before "vintage" was ever a thing, or indeed charity shop shopping a craze.
Juxtaposing the geriatric connotations of knit was first and foremost colour. In "retina firing optic white and fluro acidic lime", as well as neon pink and orange, the palette was a riot of energy. Big, classic stripes on long frocks were re-done in "Pick n Mix" shades.
Textures too played their part; maxis in looping, see-through stitch making naught but big knickers underneath visible to all, it was thoroughly sexual in subversive stitch. Lime or pink leopard print in jacquard covered in clear sequins was a delight. Toile de Jouy fabrics, once consigned to grandma's table cloths and curtains, was proposed in hot pink on twinsets using East London scenes rather than the typical French countryside idyll. But then what grandma puts on her curtains is something of a given for any fan of East London.
Well, do you know what's better than fashion? Charity, that's what. Well actually, there is an even more dizzying height of amazeballs. That's right: when fashion is charitable and charity in vogue.
See what I did there?
(It's why charity shop bargains give you so much of a better hit than Topshop. I mean no offence guys, but a killer outfit at the price of lining the upholstery in Phillip Green's private jet with £50 notes just ain't the same as the idea of helping the homeless or whatever, even if it all does come from the same sweatshops in India. Swings and roundabouts. My latest swag is a super-oversize baseball jacket, no, coat, for a tenner. Natchetty natch.)
Children in Need is the Beeb's giving thang, and the cover girl is Pudsey. Well, he just got a makeover, and Sister by Sibling have by far done the best;
see the rest here
. Rock on Puddo.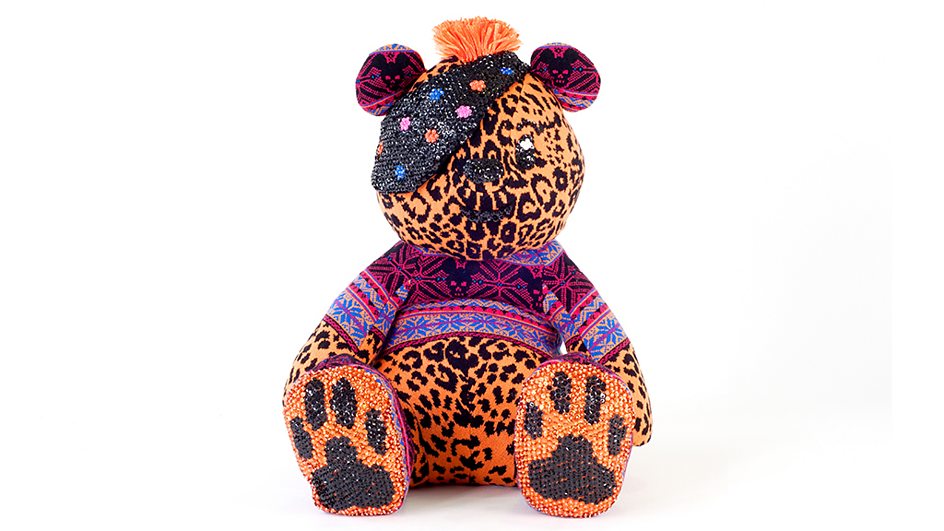 Photo: BBC